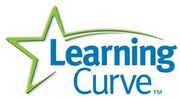 Learning Curve
(LC)
was the first company to produce and own the
Thomas Wooden Railway
brand, formerly maintaining rights to counterpart Take-Along Die-Cast models, which were sold to Fisher Price and renamed Take-n-Play in
2010
. RC2, the parent company of Learning Curve, was sold to TOMY in
2012
. The company was absorbed by the TOMY brand. However, the Learning Curve brand still exists, continuing to manufacture their other products.
Origin
Learning Curve was founded in 1992. It began making several Thomas Wooden Railway models in 1992 as well; however, they were only prototypes, and the production models were released in 1993, and many have maintained active status ever since. There are rumors that say the line was first released in 1992 and the rumors have a possiblity of being true.
Design
Learning Curve originally made the models plain and basic--with little detail. But as the years passed, the models evolved into detailed to strongly echo their TV series forms.
Trivia
Learning Curve/TOMY was considered by many to be the top Thomas and Friends merchandising producer, having formerly produced two major lines of items. However, its monopoly was lost when the rights to produce Take-n-Play models were given to Fisher-Price.
On the old boxes, Learning Curve stated the trains were for ages two to 102.
Gallery